Who Are they?
'CommerceSync' is US based software developervwith it's main offices in Denver, United States.
The business operates globally, supporting customers within the Hospitality sectors who use Square, Clover and Stripe to manage their business activities.
---
What does CommerceSync software do?
CommerceSync software helps businesses to automate the accounting for sales transactions generated in the Square Point of Sales (POS) software with Quickbooks accountancy software !
The software essentially acts as 'middleware' that sits (or acts as a 'bridge') between the Square POS software, which when 'connected' (or 'linked') to Quickbooks, will automatically send a daily summary of all sales activity from Square into Quickbooks. This means that all sales invoice(s), adjustments for VAT, discounts and gift cards etc. are included in the accounts – for final review and posting.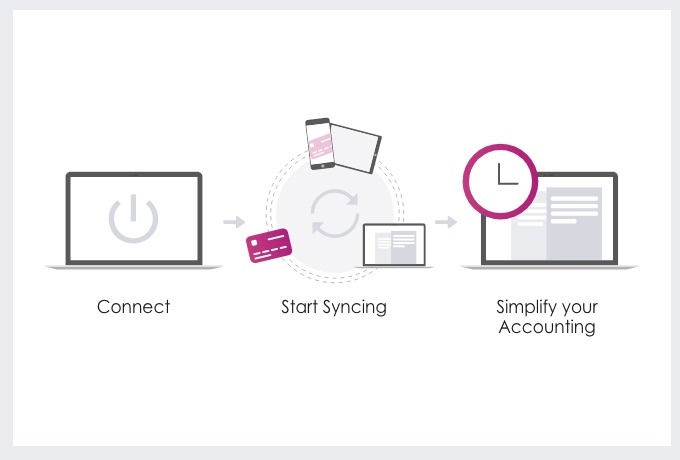 How does it help my business then?
Keeping track of the sales activity in the Square software, along with the payments received by credit card, cash etc. as part of your 'day to day' bookkeeping efforts with Quickbooks – can be quite challenging to manage accurately.
This is especially problematic as the business grows and the volume of transactions increases over time !
If there is a lack of accuracy in the figures being regularly included in your accountancy software, this may result in –
a lack of up to date financial information (what is really happening in the business)
problems with including correct sales values in quarterly VAT returns
practical challenges in going back to update figures to correct the situation
CommerceSync with Square will automatically:
Import all sales activity in Square into Quickbooks as a daily sales invoice
Provide all information at the same time for VAT, refunds and gift card transactions
Allow sales activity to be allocated under the appropriate sales category (or heading) in Quickbooks i.e. food, drink or online, onsite sales etc
Import in all payment transactions by type, which also allows for the Square 'payouts' to be simply matched with amounts received into the bank account
---
What are the Key benefits by using CommerceSync?
Save (lots of) time – remove the frustrations and time involved in downloading sales information from Square and trying to manually input information into Quickbooks.
Check sales activity DON'T Input it – CommerceSync to Quickbooks integration can save 'hours' each month by allowing information to be checked and reviewed – rather than manual input and correction
Accurate data – data is much more accurate as the information is received directly from Square (via CommerceSync)

What are the costs of the CommerceSync software ?
Each subscription level is based on the number of locations that Square is being used for in the business – with standard monthly fees are £14.00 per month per location.
---
Is there additional 'scoping' (or setup) required ahead of being able to use the CommerceSync for my business?
Yes. The setup and configuration of the CommerceSync software needs to ensure that
the data can successfully be transferred out from Square
into the right categories and accounts in Quickbooks
i.e. the 'links' or connection(s) between Square, CommerceSync and Quickbooks must be in order – BEFORE attempting to automatically import any transactions.
---
Integration Opportunities
CommerceSync may is able to integrate (or link) with Xero as well as Quickbooks, and also with both Clover and Stripe.
Talk to the team at Sakura about how we can simplify your accounting through the use of digital and cloud solutions !!