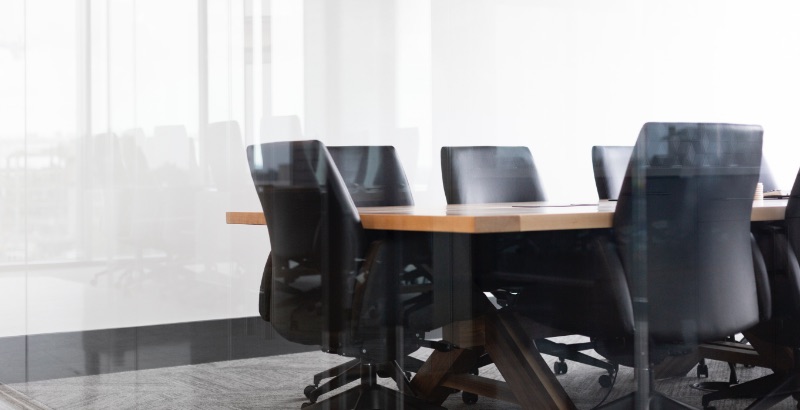 RECENT DEVELOPMENTS
As a result of additional announcements once again from the Government due to the COVID-19 crisis, which will impact our clients, I have again tried put together a summary of these in as much practical detail as possible.
COVID 19 INCOME SUPPORT SCHEME (PREVIOUSLY COVID-19 EMPLOYER REFUND SCHEME)
On 15 March 2020, the Government announced the implementation of the COVID-19 Employer Refund scheme to enable workers who were temporarily 'laid off', or made redundant, due to the COVID-19 (Coronavirus) pandemic to claim a special support payment of €203 per week (from their Employer but reimbursed by Revenue).
Now the Government has announced an updated (and replacement) version of this scheme i.e. COVID-19 Income Support Scheme.
Again the aim of the scheme is to encourage Employers to retain as many of their employees as possible on their payroll during the period of this COVID- 19 crisis, keeping a link between employees and employers during this challenging period, while also easing pressure on social welfare services.
Although most of the mechanisms of the original scheme remain in place, it is a significantly different and improved version of the original scheme in a number of ways, including the following:
it provides Employers with a reimbursement of 70% of an employee's take home pay, up to a maximum amount of €410 per week
it encourages (and rewards) Employers to make best efforts to maintain a significant, or 100% income, for employees across the period of the scheme
provided the Employer meets the conditions of the scheme (set out below), the business may be eligible for the scheme for some or all of their employees e.g. irrespective as to whether temporarily not working, on reduced hours or reduced pay etc
it applies to all Employers once they can show an impact to their business from the COVID-19 situation (25%)
Key Elements of Scheme
The key elements of the upgraded scheme are:
that Employers will receive a reimbursement of 70% of an employee's 'take home' pay, up to a maximum of a tax free amount of €410 per week e.g. 70% of take home weekly income of €38,000 per annum
it is a temporary wage subsidy, and the scheme is set to run for 12 weeks from 26 March 2020 onwards
it is available for Employers (across all business sectors) who retain staff on payroll, whether these employees are temporarily not working, on reduced hours or reduced pay etc.
the Employer must meet ALL of the conditions of the scheme in order to qualify for the reimbursement
the Employer is expected to make best efforts to maintain as close to 100% of normal 'take home' income as possible for the subsidised period
Employers' PRSI will not apply to the subsidy, and in respect of any 'top up' amount paid by the Employer, PRSI will be reduced from 11.5 % to 0.5 %
the scheme is confined to employees who were on the employer's payroll as at 29 February 2020, and for whom a payroll submission has already been made to Revenue in the period from 1 February 2020 to 15 March 2020.
Qualifying Conditions
To qualify for the scheme, employers must:
· be experiencing significant negative economic disruption due to COVID-19
· be able to demonstrate, to the satisfaction of Revenue, a minimum of a 25% decline in turnover
· be unable to pay normal wages and normal outgoings fully
· retain their employees on the payroll
Other Points to Note
The scheme is designed in practice to help lower- and middle-income employees.
It only provides a reimbursement of the full amount to Employers for employees earning up to €38,000 i.e. the subsidy will be graduated so that those employees earning just over €38,000 will qualify for the full subsidy, but the subsidy will gradually be withdrawn as earnings rise (maximum of €350 for employees earning between €38,000 and €76,000, and no subsidy at all for employees earning above €76,000)
Employers are not to make payments in excess of the employee's normal net pay amount
It seems that for the first few weeks (prior to April), once businesses register for the scheme, they will receive the full €410 a week for all qualifying employees (regardless of the employee's income)
The scheme is based upon Employers self-declaring to Revenue that they have experienced significant negative economic disruption due to Covid-19
Employers must not operate this scheme for any employee who is making a claim for duplicate support (e.g. the Pandemic Unemployment Payment ) from DEASP
Revenue have stated that there will be severe penalties for any abuse of the scheme
The scheme DOES NOT apply to the self-employed, who will be eligible for the COVID-19 Pandemic Unemployment Payment of €350 directly from the Department of Employment Affairs and Social Protection (DEASP)
OTHER
COVID-19 Pandemic Unemployment Payment
It has been announced that employees that have lost their jobs due to the crisis will receive an enhanced emergency COVID-19 Pandemic Unemployment Payment of €350 per week (an increase from the original amount of €203).
Self employed individuals will also be eligible on a similar basis for this payment as employees.
Anyone who has already been approved for the COVID-19 Pandemic Unemployment Payment will now get the increased payment of €350 per week (instead of €203) at their next payment date, with anyone who loses their job (due to the COVID-19 crisis) can apply to the DEASP in the normal way to obtain payment at the new rate (see previous update for details).
Please note – the COVID-19 illness payment will also be increased to €350 per week
Measures in place for renters
The government is introducing legislation to prevent both
the termination of residential tenancies and
any rent increases
for the duration of the period of the COVID-19 crisis.
At the same time the high street banks have said they will support 'buy-to-let' customers with tenants affected by COVID-19 i.e. they can apply for a payment break of up to 3 months (so they can in turn offer forbearance to their tenants)
Please note – It has been confirmed that any payment breaks as a result of COVID-19 will not affect credit records.
Measures in place for people struggling with utility bills
The Commission for Regulation of Utilities (CRU) has issued a moratorium on disconnections of domestic customers for non-payment to the gas and electricity suppliers.
The suppliers have arrangements in place for any domestic/residential customers in arrears which are overseen by CRU and have a number of emergency provisions to assist Pay As You Go customers.
Hopefully the information above is helpful, so feel free to contact me if you have any further queries or questions, then let me know.